Just play for the pleasure of playing!
Johannes Meissl, ECMA artistic director, in conversation with Sonia Simmenauer, founder of Impressariat Simmenauer, about a new era of the music system, what can be a career in chamber music and the need for an artist to have – even temporary – roots.
Watch the whole conversation – or choose your chapters.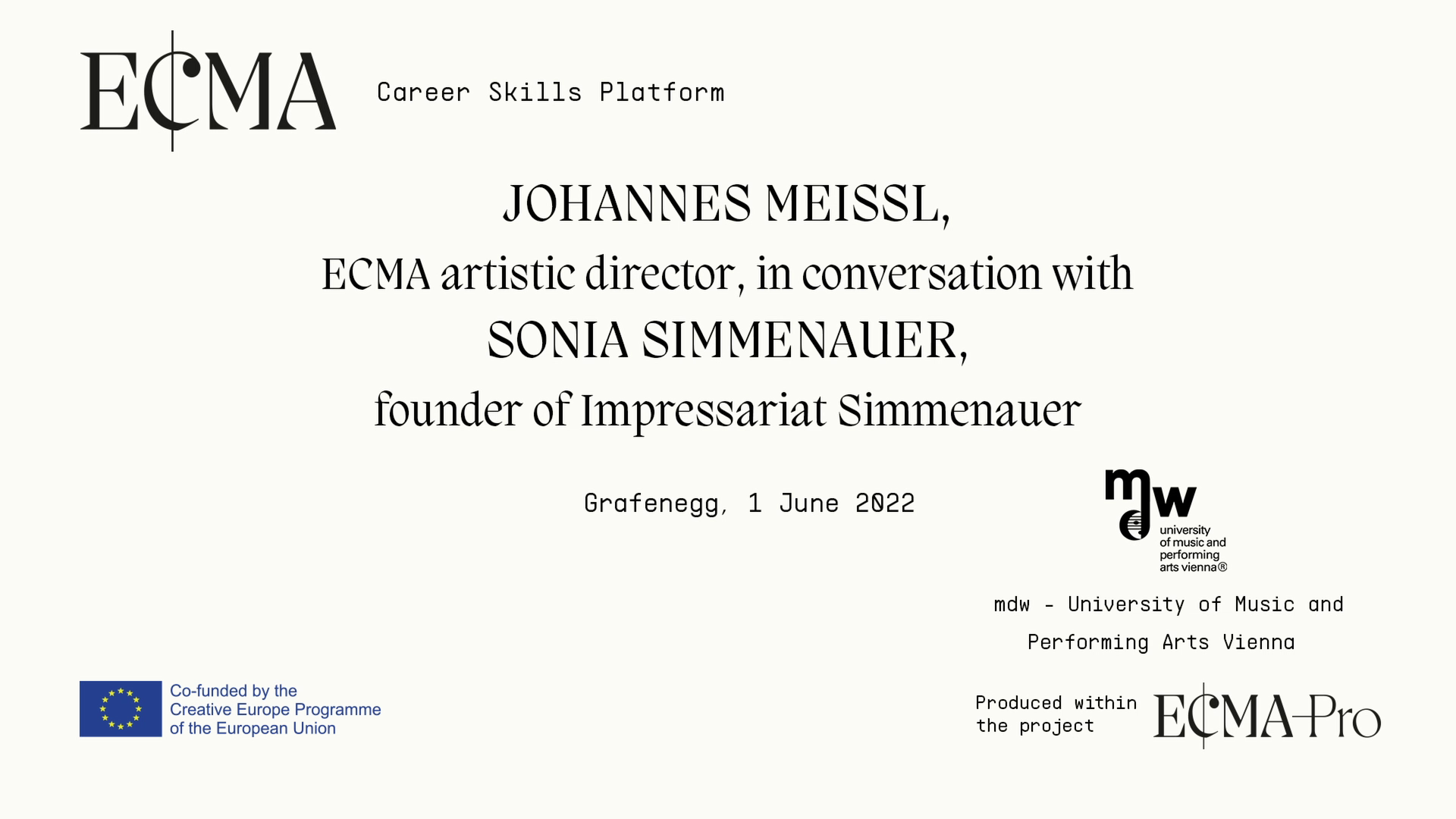 A video conversation:
Sonia Simmenauer and Johannes Meissl